Ouch! I've just brought 2 fresnel lights back to the studio averaging 22lbs/10kg each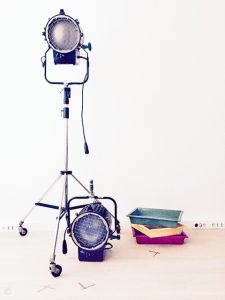 Continuous/Hot lights are great for film photography shootings. The issue with studio flashes has to do with their pilot lamps: often they're not powerful enough. In a few words it's quite difficult to see where shadows are falling, also manual focusing is a bit tough under dim light.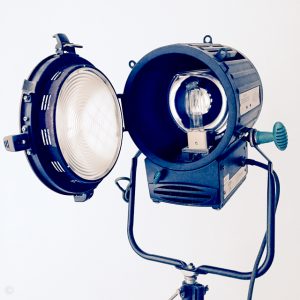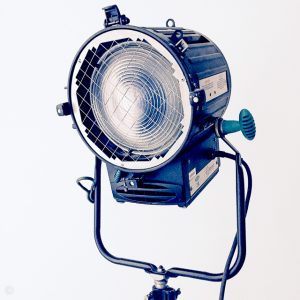 Sure it's all a matter of taste, and obviously I'm a fan, but fresnel lights are the bee's knees when it comes to hot lights. Often found on movie sets, they provide very soft hedges to the light beam. Also with the use of barn doors, not depicted here, they allow for easy light shaping.
So I hope I can put those two babies to good use, we'll see… For the time being I'm still missing some extension cords.
Argh! gear! yet again, one more item that has to be sourced, brought back, stored, moved around. Ah! gear, what a freakin' misery 🙂